---
LAUREN, LMBT
Lauren has a passion for helping people. She chose to be a massage therapist to be instrumental in the health and well-being of others. She attended Western Carolina School of Massage and specialized in Neuromuscular Therapy and Myofascial Release. After graduation, she continued to hone her skills in neuromuscular therapy, myofascial release, and sports massage.
Lauren also has experience practicing:
• Prenatal Massage
• Trigger Point Therapy
• Deep Tissue Massage
• Anatomy/Physiology Pathways
• Cupping
• Dry brushing
• Hot stone therapy
---
Christine Varela, LMBT
Christine is a born and raised Charlotte native whose passion is deeply rooted in health, fitness, and a pain free quality of life. At a young age she delved in varsity sports, anatomy, nutrition, and biomechanics courses, as well as CrossFit and bodybuilding competitions. She has a background in personal training combined with an extensive yoga experience. She believes a well-rounded quality of life includes not only the physical state but an integration of well-balanced mental and emotional states as well.
Graduating from North Carolina School of Advanced Bodywork in 2017, she has experience with chiropractors and therapeutic environments. Working alongside the doctors and integrating her own knowledge of bodywork has grown her practice into a practical and holistic approach.
Being a US Army Special Forces veteran, she believes goals are accomplished through teamwork. An integrative approach to health includes not only bodywork sessions but the collaborative effort of all doctors, therapists, and most importantly- the client themselves being a key integral part to their journey of lifelong health.
---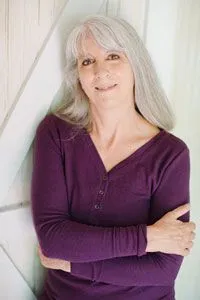 LISA CASTELLANO, LMBT
Lisa has been a licensed massage therapist for over 30 years and an equine massage therapist for over 25 years. In 2019, she completed the required training and became a certified Manual Lymphatic Drainage Therapist by the MLD Institute International. Lisa has worked with women to improve the health of their breast tissue by using a combination of massage, cupping therapy and MLD. She looks forward to working with you.